"Well, I hate to admit it, but I think you did a pretty good job. You know, except for the part of massive destruction of our house. "
―Renee Thermopolis
Renee Thermopolis, was a human female and a member of Jax Pavan's team to defeat the Court of Ravens.
Biography
Edit
Early life
Edit
Renee Thermopolis was born in Brooklyn, New York on March 20, 1984 to Steve and Elieen Thermopolis.
Personality and traits
Edit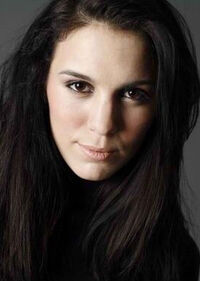 "I know I said I was growing up, but... I'm not, and I miss Mr. Pookie and I want him back!"
―Renee Thermopolis
Renee had a stuffed monkey named Mr. Pookie.
Relationships
Edit
Friendships
Edit
Powers and Abilities
Edit
Appearances
Edit
References
Edit
Ad blocker interference detected!
Wikia is a free-to-use site that makes money from advertising. We have a modified experience for viewers using ad blockers

Wikia is not accessible if you've made further modifications. Remove the custom ad blocker rule(s) and the page will load as expected.