"There are certain advantages to having a sturdy cranium, Mister Jax."
―Alfred Beadle
Maurice Micklewhite (also known as Nigel Powers, Harry Palmer, and Alfred Beadle) was a Human soldier and government-operative affiliated with MI-6, as well as an actor and butler.
Biography
Edit
Early life
Edit
Army service and time in MI-6
Edit
In one mission, he was dispatched with a unit consisting of James Bond and Simon Templar to negotiate with the Burmese government and bribing them with jewels, but they were constantly ambushed by a bandit who kept stealing the jewels. It wasn't until they found a kid playing with one of the jewels that was stolen from them, a ruby the size of a tangerine, that they discovered that the man had stolen the jewels simply because he wanted to cause chaos. Micklewhite later reflected that some men looked for nothing but "to watch the world burn". They later caught the person by burning down his forest.
Becoming an actor
Edit
Butler of the Wain estate
Edit
Helping Jax Pavan
Edit
"You spat in the faces of the Court of Ravens. Didn't you think there might be some casualties? Things were always going to get worse before they got better."
―Alfred Beadle
Personality and traits
Edit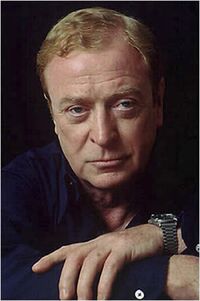 "There's only two things I hate in this world. People who are intolerant of other people's cultures... and da Dutch."
―Maurice Micklewhite
Relationships
Edit
Friendships
Edit
"Vengeance blackens the soul, Bruce. I've always feared that you would become that which you fought against. You walk the edge of that abyss every night, but you haven't fallen in and I thank heaven for dat."
―Alfred Beadle
Ernst Blowfeld
Edit
Austin Powers
Edit
Powers and abilities
Edit
Appearances
Edit
Notes and references
Edit